Posted By: Bushman
Mountain Journal -

01/06/14

06:42 AM
I've just returned from my first trip into my mountain trapline since November. It's a late season line because of the water hazards, it can be a dangerous line. I'm going to be spending a lot of time there over the next three months - trapping - continuing a research project - and filming wolverines. I thought I'd fire up a mountain journal and share some of the pictures and stories with you all.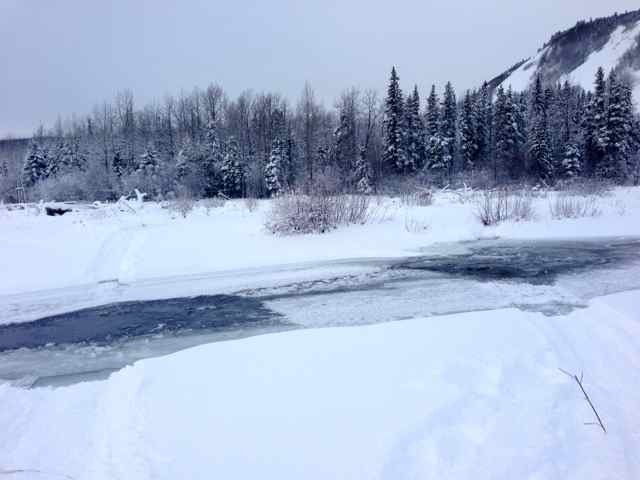 As mentioned water hazards are a real challenge. Breaking through as you cross is bad enough… but knowing you have to return the same way makes it even more special.
My mission today was to haul four beavers way upriver and put some trail cams up. I'm setting up at two locations I've had a lot of luck at. My machine looks like a hillbilly machine!