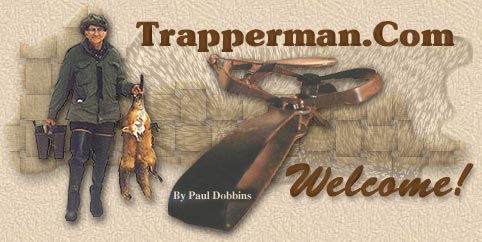 Cooking on the Wild Side
Home ~ Mission Statement ~ Trap Talk ~ ADC Forum ~ Trap Shed ~ Trap Chat
Trapper Tips ~ Links ~ Gallery ~ Basic Sets ~ Convention Calendar ~ Trapper's Humor
Fur Buyers Directory ~ Trapper's Tales ~ Words From The Past ~ Legends ~ Archives~Lure Formulator Forum
~Catalog~
Venison........Culla Carne di Cerve Cipolla

#190242


04/26/07

03:16 PM

04/26/07

03:16 PM




Anonymous

OP




Unregistered

Anonymous

OP


Unregistered





This is a neat and different way to dress up venison burger. You'll need:

1 lb venison burger

1 egg

1/4 C oil

1 Tbs basil

1/2 TBS marjoram

1/4 tsp rosemary

1 C bread crumbs

3 large red onions

salt

pepper

1 TBS butter

1 TBS yellow mustard

2 TBS horseradish

3 cloves garlic, smashed and minced

1/4 C ketchup

whipped chive cream cheese

1) Preheat oven to 375 degrees.

2) Peel the three red onions and submerge in salted water on high. Boil for 30 minutes.

3) Mix venison, basil, rosemary, marjoram, salt, mustard, bread crumbs, pepper, garlic and 1 tBS horseradish. Mix thoroughly. Mixture will be dry.

4) Drain onions, and peel off sloshy outer layer until you get to a semi-firm layer. Cut the top off and with a fork pull the center layers loose and free.

5) Place onion shells in a dish sprayed with cooking spray, with 1/3 TBS of butter in the bottom. Fill with stuffing until cresting.

6) Add egg and oil to the remaining stuffing mix and work it through. Form into two long pieces and two short pieces. This will be your cradle. Mix ketchup and 1 TBS horseradish. Slather on cradle meat. Bake uncovered for 30 minutes.

7) With a tablespoon of whipped chive cream cheese, top the three onions, and serve with a side of rice pilaf. Enjoy!

Last edited by Buzzard;

02/04/09

04:06 PM

.