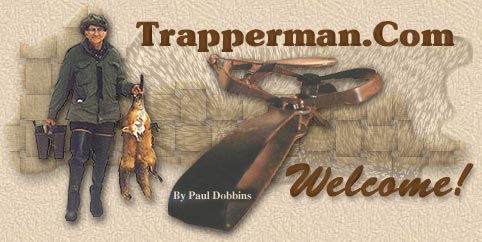 Cooking on the Wild Side
Home ~ Mission Statement ~ Trap Talk ~ ADC Forum ~ Trap Shed ~ Trap Chat
Trapper Tips ~ Links ~ Gallery ~ Basic Sets ~ Convention Calendar ~ Trapper's Humor
Fur Buyers Directory ~ Trapper's Tales ~ Words From The Past ~ Legends ~ Archives~Lure Formulator Forum
~Catalog~
Venison............ Ravioli

#378712


10/21/07

01:04 PM

10/21/07

01:04 PM




Lil' Bit

OP




Unregistered

Lil' Bit

OP


Unregistered





Ingredients for Ravioli Dough:
2.5 C Flour
2 L eggs
1/3 C Water
1 T Olive Oil + 1 t Olive Oil
2 t salt

Ingredients for Filling:
1/2 # Venison Sausage or Ground Venison
2 Garlic Cloves
1 Small Onion, Chopped
1 L Egg
1/4 C shredded 6 cheese blend
Parsley
Salt

Start your dough first since you'll be letting it sit a bit to firm up before rolling.

1: Mix all dough ingredients together in a mixing bowl.
2: Sprinkle surface of butcher block with flour, and knead dough until no longer sticky.
3: Cover with seran and set aside.

Grab a skillet to start the venison filling.
1: In a little bit of oil, pan-roast the garlic until cooked through, almost creaming in the center, and then mince with a fork.
2: Add ground venison, or venison sausage and chopped onions. Cook until venison is browned and onions are clear.
3: Drain, then toss with cheese and egg, then salt and parsley to taste.
4: Refrigerate.

Go back to your dough.
1: Roll with your hands into an even loaf, and then cut into 4 sections.
2: Roll a section out on a floured surface.
3: Lightly score the roled out dough to form 2x2 squares.
4: Put a small bit of your sausage mix in the center of each square.
5: Roll out another dough section on a floured piece of seran wrap.
6: Meeting edge to edge, gently flip the second rolled dough over the first rolled dough. Peel off the seran.
7: Press around all the edges and in between the fillings. Then with a sharp knife, cut out your ravioli. I prefer to crimp the sides of the individual ravioli with a fork.
8: Place ravioli on a towel sprinkled with flour.
9: Let sit for half an hour to firm up.

Now, you can either freeze your ravioli for a later date, or you can cook them. To cook:

5 quarts of water to a boil. Add salt. Add your ravioli one at a time, taking care to stir them with a spoon gently to prevent clumping. Cook for about 7 minutes, then pour a glass of cold water into the boiling water to stop the cooking. Drain. Then serve with your choice of marinara sauce or just toss with a little bit of olive oil mixed with parmesan cheese and parsley.

Last edited by Buzzard;

02/04/09

06:48 PM

.