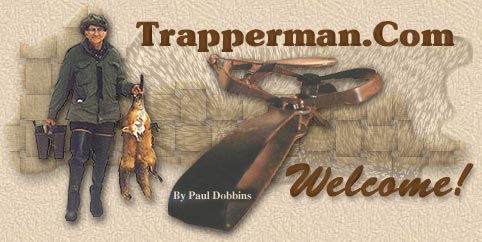 Health Issues Forum
Home ~ Mission Statement ~ Trap Talk ~ ADC Forum ~ Trap Shed ~ Trap Chat
Trapper Tips ~ Links ~ Gallery ~ Basic Sets ~ Convention Calendar ~ Trapper's Humor
Fur Buyers Directory ~ Trapper's Tales ~ Words From The Past ~ Legends ~ Archives
~Catalog~
hip replacement infection

#5165583


08/19/15

06:53 PM

08/19/15

06:53 PM

Joined:

Mar 2014


Posts: 658
vermont vermontster

OP




trapper

OP


trapper

Joined:

Mar 2014


Posts: 658
vermont

Just took my 80 year old mom to the doctors for redness and soreness in her hip. she had a hip replacement in 2009. They did blood work to try and confirm an infection. The doctors office called later and want her back first thing in the morning to draw some fluid from her hip. Is it normal to have this happen with a hip replacement six years later?

---

The bitterness of poor quality last a lot longer than the sweetness of low price
Re: hip replacement infection

[Re: vermontster] #6293156


08/03/18

12:01 AM

08/03/18

12:01 AM

Joined:

Feb 2009


Posts: 412
ID Ole


trapper


trapper

Joined:

Feb 2009


Posts: 412
ID
Re: hip replacement infection

[Re: vermontster] #6298990


08/11/18

12:45 AM

08/11/18

12:45 AM

Joined:

Feb 2015


Posts: 386
MN, USA star flakes


trapper


trapper

Joined:

Feb 2015


Posts: 386
MN, USA

I'm not trying to play doctor, but in any of these surgeries they cut the bone out and replace the joint with a metal one. The metal inserts look like a wood rasp and are pounded into the marrow part of the bone. It does not sound like an infection, but perhaps more of stress fracture in the bone or perhaps a muscle tear, which would account for the fluid as the body is trying to heal itself.

I spoke to a neighbor who had an infection right away in his hip replacement and he was in a great deal of pain as it took the doctors forever to figure out the problem. For your Mom the best news is, is she has you, that there is soreness instead of severe pain and you are going back right away for them to get things sorted out, as again they did blood work and if that did not how a white count, there is not an infection.

God bless both of you for her to heal soon.