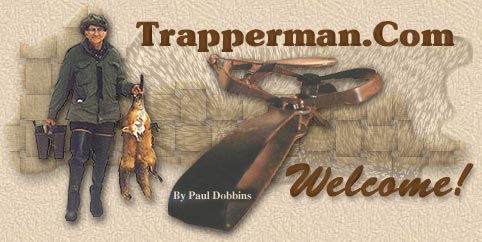 Cooking on the Wild Side
Home ~ Mission Statement ~ Trap Talk ~ ADC Forum ~ Trap Shed ~ Trap Chat
Trapper Tips ~ Links ~ Gallery ~ Basic Sets ~ Convention Calendar ~ Trapper's Humor
Fur Buyers Directory ~ Trapper's Tales ~ Words From The Past ~ Legends ~ Archives~Lure Formulator Forum
~Catalog~
Venison.............. Chili

#1229916


03/03/09

09:57 AM

03/03/09

09:57 AM

Joined:

Feb 2009


Posts: 1
4D myredneckrecipes

OP




trapper

OP


trapper

Joined:

Feb 2009


Posts: 1
4D

Ingredients

1 pound ground pork
1 pound ground venison
2 tablespoons beef bouillon granules
1 1/2 tablespoons ground cumin
1 (12 fluid ounce) can beer
2 cloves garlic, minced
# 6 jalapeno peppers, seeded and chopped # 6 habanero peppers, seeded and chopped # 8 Anaheim peppers, seeded and diced
1 green bell pepper, diced
1 (28 ounce) can crushed tomatoes
1 yellow onion, diced
2 (16 ounce) cans whole peeled tomatoes, drained
3 ounces tomato paste-# 1 ounce chile paste # 2 cups water
1/2 pound bacon
2 (16 ounce) cans chili beans, drained
1 tablespoon crushed red pepper flakes
3 tablespoons chili powder


1. Place bacon in a large soup pot. Cook over medium high heat until evenly brown. Drain excess grease, leaving enough to coat bottom of pot Remove bacon, drain on paper towels and chop.
2. Brown venison and pork in pot over medium high heat. When meat is browned, stir in the bell pepper, onion, jalapeno peppers, habanero peppers, Anaheim peppers, garlic, cumin, red pepper flakes, chili powder, bouillon, crushed tomatoes, whole tomatoes, beer, tomato paste, chile paste and water.
3. Reduce heat to low and simmer for 45 to 60 minutes, stirring occasionally. Add beans and bacon and continue simmering for another 30 minutes.