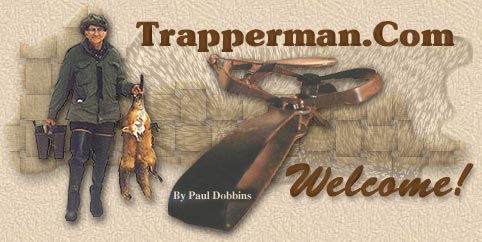 Cooking on the Wild Side
Home ~ Mission Statement ~ Trap Talk ~ ADC Forum ~ Trap Shed ~ Trap Chat
Trapper Tips ~ Links ~ Gallery ~ Basic Sets ~ Convention Calendar ~ Trapper's Humor
Fur Buyers Directory ~ Trapper's Tales ~ Words From The Past ~ Legends ~ Archives~Lure Formulator Forum
~Catalog~
Venison......... Breakfast Steak

#232870


06/17/07

12:43 PM

06/17/07

12:43 PM

Joined:

Dec 2006


Posts: 3,847
Georgia 45/70

OP




trapper

OP


trapper

Joined:

Dec 2006


Posts: 3,847
Georgia

After I have cubed all of the cuts I usually cube, and begin to wrap them for the freezer, I seperate out the smaller pieces.

For a change-up at breakfast, I'll season some self-rising flour, or a bisquik type mixture, with sausage seasoning applied liberally.

I keep my sausage seasoning in a shaker bottle in the freezer.
The shaker bottle is usually an empty Lawrys Season Salt bottle with the shaker holes enlarged. I like sage, so I usually add a little extra sage to my sausage seasoning, and depending on your taste, you might also want to add some Ground or Crushed Red Pepper.

Push the cube steak down into the seasoned flour. Pull this floured piece of cube steak thru an egg & milk mixture. This makes a "paste" of the flour already on the cube steak. This paste really bonds the season flout when the cube steak is coated a second time in the seasoned flour. Push it in firmly, turn over, and push firmly on the other side. This will give you a good thick coating.

Meanwhile, you should be meltng a couple of tablespoons of shortening or lard at medium heat in your skillet. (I have tried various oils, and they simply do not brown to suit me).

Lay the coated cube steaks into the skillet. Lay them down slowly from edge to edge. As soon as the meat browns 1-3 minutes per side to my satisfaction, I pull it. I like my cubed venison cooked no longer than medium. You'll find medium to well done somewhere between 1 to 3 minutes. Make sure the meat has browned.

Adios,
45/70,

Last edited by Buzzard;

02/04/09

06:19 PM

.
Re: Venison Breakfast Steak

[Re: 45/70] #335620


09/14/07

11:45 PM

09/14/07

11:45 PM

Joined:

Dec 2006


Posts: 868
West Al dnew


trapper


trapper

Joined:

Dec 2006


Posts: 868
West Al

I like the sound of this! I never thought of using sausage seasoning. Shortening and Lard cook and taste better. I've read that Lard that is not processed is not nearly as bad for you. Same for butter.