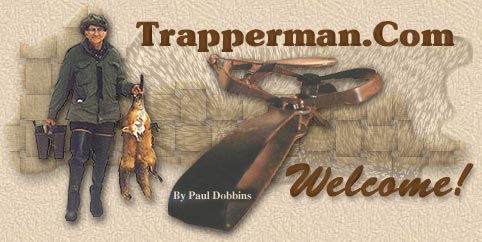 Cooking on the Wild Side
Home ~ Mission Statement ~ Trap Talk ~ ADC Forum ~ Trap Shed ~ Trap Chat
Trapper Tips ~ Links ~ Gallery ~ Basic Sets ~ Convention Calendar ~ Trapper's Humor
Fur Buyers Directory ~ Trapper's Tales ~ Words From The Past ~ Legends ~ Archives~Lure Formulator Forum
~Catalog~
Authentic Cajun Seafood Gumbo

#6641565


10/17/19

01:36 AM

10/17/19

01:36 AM

Joined:

May 2011


Posts: 17
Chalmette, Louisiana U.S. Bigoledude

OP




trapper

OP


trapper

Joined:

May 2011


Posts: 17
Chalmette, Louisiana U.S.

I use fresh peeled shrimp. Frozen peeled shrimp just don't taste the same. Crawfish tails are a nice addition as well. I like oysters in my gumbo. Some folks may not. I also use small gumbo crabs broken in half. I use only about a half pound of diced smoked sausage and a fist-sized portion of pork sausage. Drained canned okra works just fine (about 6-7 cans). To kill the sliminess on fresh okra, coat the bottom of a baking pan with oil and toss your okra until coated evenly with oil. Bake in oven around 350 degrees until the slime is gone. Set aside.

Cut up a lot of onion, a ton of garlic, a little celery and a little red or yellow bell pepper. Sauté all of the meat and vegetables until the veggies are thoroughly translucent. Add Cajun seasoning to taste and add garlic powder (not garlic salt). Slowly stir-in a hefty amount of roux. Slowly add and mix-in water until you have the consistency you like. Add crabs.

You will want to add the rest of the seafood and okra when you are nearly finished, otherwise the okra and oysters will completely break down in the gumbo and the shrimp will get hard or break down as well. We much prefer a heavy roux gumbo. Some folks like it thinner. Nothing beats using a lot of shrimp and crabs. After all, it is seafood gumbo. When the shrimp are fully cooked, your gumbo is done.

---

I want to die peacefully in my sleep just like my Grandfather did. Not screaming in terror like his passengers did.