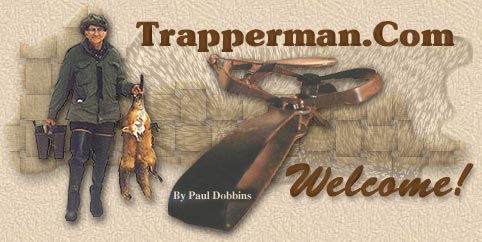 Legislative Alerts
Home ~ Mission Statement ~ Trap Talk ~ ADC Forum ~ Trap Shed ~ Trap Chat
Trapper Tips ~ Links ~ Gallery ~ Basic Sets ~ Convention Calendar ~ Trapper's Humor
Fur Buyers Directory ~ Trapper's Tales ~ Words From The Past ~ Legends ~ Archives
~Catalog~
Opinions Needed

#7712495


11/08/22

09:40 PM

11/08/22

09:40 PM

Joined:

Dec 2021


Posts: 986
Louisiana MattLA

OP




trapper

OP


trapper

Joined:

Dec 2021


Posts: 986
Louisiana

Trappers,

There are multiple potential changes to trapping going on across the USA. Oregon is looking at beaver management changes, Vermont is doing a FWS study to look at current trapping practices, Minnesota has Wolf Legislation, Idaho and Montana both have Wolf and Trapping legislation.

There are numerous other pending rule change petitions in the pipeline getting worked. The time for us to use our voice is now, save your money for your family, all Im asking is for you all to provide your opinion(pro trapping minimum) as a trapper to these emails below. If you dont know how to send an email, ask your grandson or grand daughter to help. I am asking you as a sportsman who is concerned that what we have today, wont be here tomorrow. Do not fear the opposition, the path to victory is set, follow the path and we will win. Please email below, comment on here if including phone numbers would be useful additions. Emails are better because its a recorded and bonafide support note.


Emails:

odfw.commission@odfw.oregon.gov

fwinformation@vermont.gov

fwpgen@mt.gov

tim.murphy@idfg.idaho.gov

clearwater.commissioner@idfg.idaho.gov

info.dnr@state.mn.us

Last edited by MattLA;

11/08/22

09:41 PM

.