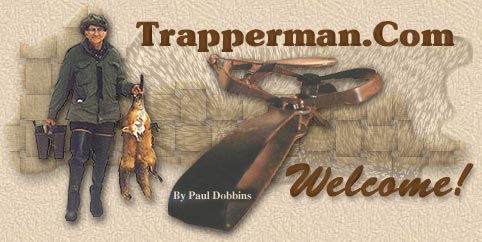 Cooking on the Wild Side
Home ~ Mission Statement ~ Trap Talk ~ ADC Forum ~ Trap Shed ~ Trap Chat
Trapper Tips ~ Links ~ Gallery ~ Basic Sets ~ Convention Calendar ~ Trapper's Humor
Fur Buyers Directory ~ Trapper's Tales ~ Words From The Past ~ Legends ~ Archives~Lure Formulator Forum
~Catalog~
Beaver and noodles

#3344388


09/28/12

08:17 PM

09/28/12

08:17 PM

Joined:

Sep 2012


Posts: 7
Georgia, USA Joe Matthews

OP




trapper

OP


trapper

Joined:

Sep 2012


Posts: 7
Georgia, USA

I'm new to trapping beaver but not new to cooking. With my recent influx of beaver meat and a surplus of peppers I decided to tweek a basque recipe and substitute beaver for lamb.

I diced the beaver meat up and drenched the cubes in some flower seasoned with salt, pepper and garlic powder.

In a heavy pot it poured some olive oil and put some green onion and minced garlic and brought it to heat then added the beaver to brown. Once it was nice and brown I added fresh pepper, onion and mushrooms and cooked them till things began to stick then I added some scuppanong wine which made a nice gravy.

End result looked like this.

Dumped on top of some noodles and it turned out to be a terrific dish I will make again.

Served with some beaver stew and some home cured bacon and other fruits of the land made for a terrific supper. I might add, I also invited two deputies who I knew had been wanting to try beaver and they liked the meal so much they voluntarily gave me a "get out of jail free" card. Don't know if I'll ever need it but you never know.
Re: Beaver and noodles

[Re: Joe Matthews] #4071997


10/24/13

01:36 PM

10/24/13

01:36 PM

Joined:

Oct 2012


Posts: 2
Jackson & Wood Co. Wisconsin Oddball


trapper


trapper

Joined:

Oct 2012


Posts: 2
Jackson & Wood Co. Wisconsin

Well, I'm officially hungry as all [Please excuse my language... I'm an idiot] now, thanks to you! That looks like an awesome meal!

---

Sgt. at Arms: 11th Patriot Militia (Local Chapter) - PR Director & Counseling Administrator. ~Oddball Outdoors~